Services
Go to Consulting Services
Consulting Services
Our consultants work with you to understand your current business processes, identify gaps and create strategic initiatives that align technology with the goals of your organization. Our goal as an organization, is to help our clients leverage technology. Technology is the passion that drives our organization.
Go to Managed Services
Managed Services
We were a Managed Services Provider when it had not become a buzzword. What managed services means to us is that we become part of our clients' organization; we act has their I.T. Department. We manage vendors, handle daily help-desk requests, provide project planning and all strategic direction for the organization taking the stress of out of the management of the constant change in technology.
Go to Managed Security Services
Managed Security Services
Is your organization secure? Do you know know if you have been breached? Cyber-attacks evolve at an incredibly fast pace, leading to one new threat after another. Without the proper security tools and resources, keeping up with evolving threats, addressing threats as they arise, and recovering from incidents can be detrimental to the business. We have the resources and experience to keep our clients secure from the dark side of the internet.
The inTech Mission
Our goals for every client relationship
We don't see ourselves as a vendor, we become part of your organization

We are always researching and developing better products and experiences for our clients

We are focused on leveraging technology to solve your business needs
Recent Blog Posts
Check out our recent blog posts to learn about what's going on in our world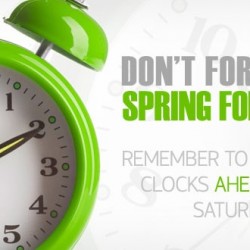 Remember that Sunday morning we set our clocks FORWARD by one hour! Daylight savings has to do with energy savings. Remember, this Sunday on March the 13th, "Spring Forward" into the new year and set your clocks forward an hour. Technically, it's 2am on Sunday, so if you have an early morning– be sure to account Read more about Spring Forward![…]
Office365 is a fantastic mail platform with many options. However, due to the large amount of options, certain features are often unexplored. Specifically, there seems to be a lot of confusion regarding O365 mailboxes. I frequently see offices paying for mailbox licenses when a different free mailbox could've been used. In this article I will review Read more about Using O365 Mailboxes and Permissions[…]
Previous
Next